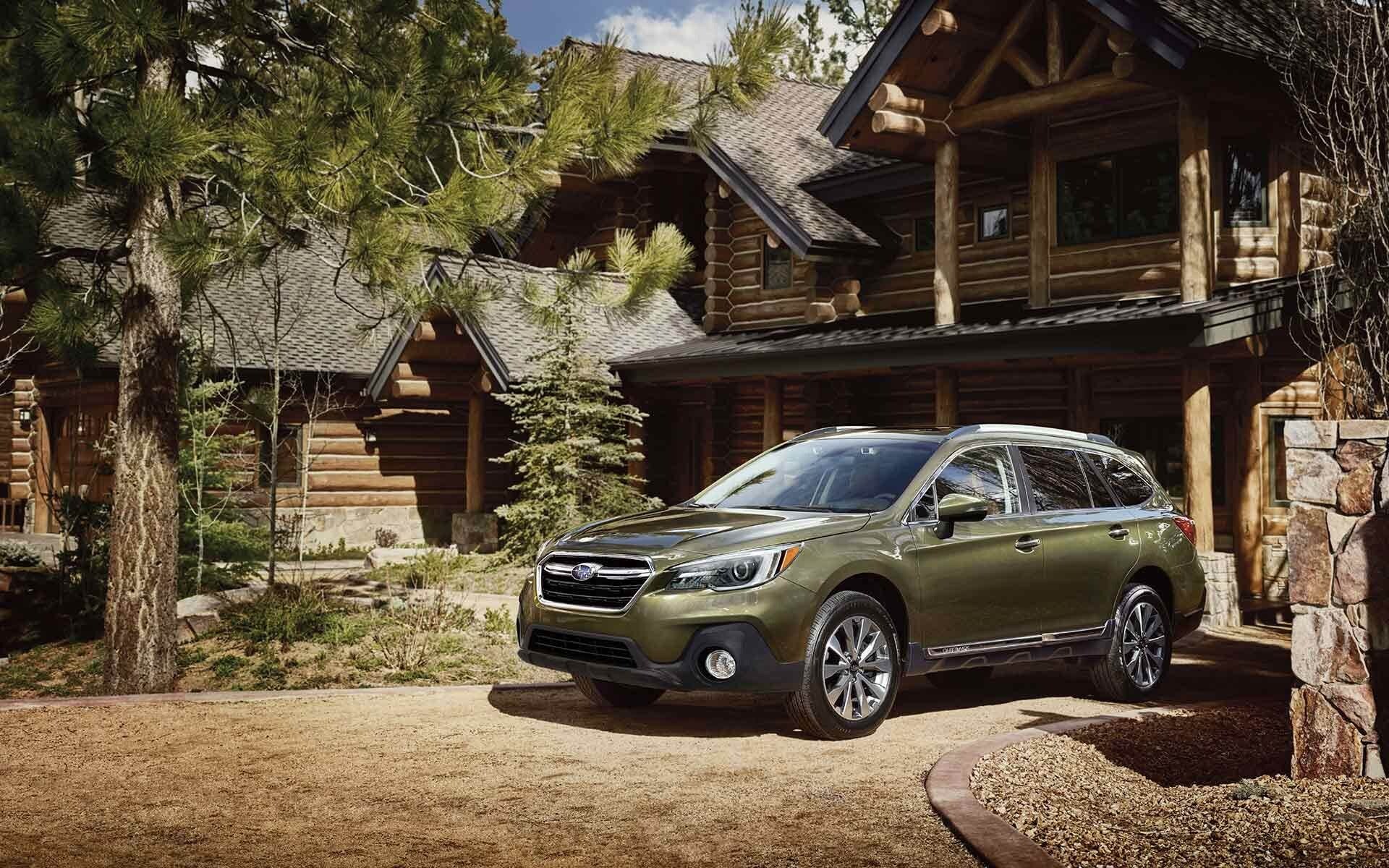 Day trips to the beach or weekend ski trips up to the mountains are all equally possible when you own the Subaru Outback. Its large collection of versatile features allow the vehicle to be able to handle everything and anything that you could possibly throw at it.
Unprecedented Storage
It is quite common for drivers to occasionally need a large amount of storage space in order to carry all of the cargo that they need for their adventures. That is why it is crucial that you own a vehicle that is able to deliver the amount of space that you need.
The Outback not only features a large interior cargo space, but also includes exterior areas to maximize storage opportunities. The roof rails with integrated crossbars are able to carry a wide variety of items, including bikes, skis, canoes, and more, making them a necessary item for any adventures.
Experience a Peaceful Drive
Your life is already hectic enough, which is why your vehicle should not be. The Outback is built with several features that are specifically designed to improve the enjoyment that you experience behind the wheel.
The first of these features is the noise-reducing laminated front side glass and aerodynamic side mirrors, which helps to create a quiet atmosphere within the vehicle that is virtually free of any road noise. The interior also includes incredibly soft materials on the seats, doors, and dash, that allow you to feel as comfortable as possible during the drive.
Remain In Control At All Times
Even when driving through tough road conditions, it is important that your vehicle is able to help you maintain complete control over its performance at all times. The Outback is able to deliver on this thanks to its Vehicle Dynamics Control with Active Torque Vectoring. This helpful system is able to automatically sense the steering and brake inputs and then appropriately adjust the vehicle's power and torque in order to create more stable handling.
Get the vehicle that will allow you to do anything that your heart desires by purchasing the Subaru Outback today. 
Hours
Monday

9:00am - 9:00pm

Tuesday

9:00am - 9:00pm

Wednesday

9:00am - 9:00pm

Thursday

9:00am - 9:00pm

Friday

9:00am - 9:00pm

Saturday

9:00am - 9:00pm

Sunday

10:00am - 8:00pm